Product Description
Our All-Star Package features both a home and away set along with an elite baseball backpack. Every inch on the jerseys and pants can be customized anyway you want! Empower your team with our professionally-made, 100% Polyester baseball uniforms.
Features:
Unlimited designs elements, logos and colors.
Package comes with Home & Away Jersey/Pants Set + Elite Baseball Bag
Players names and numbers included in pricing.
3 to 4 week turnaround time.
No hidden fees or charges.
Numbers, names and logos that won't come out in the wash.
Premium crafted baseball jerseys tailored to suit your requirements.
Super durable.
Feels and makes your team look great when worn!
Custom Baseball Team Uniform Package - All-Star
Minimum Quantity: 5 Pieces ($189.99 / Package)
Price Breakdown
Estimated Delivery
Rush Production:  
Jun 15 - 22
•
Standard Production:  
Jun 22 - 29
Package Content
Custom Team Crew Neck Baseball Jerseys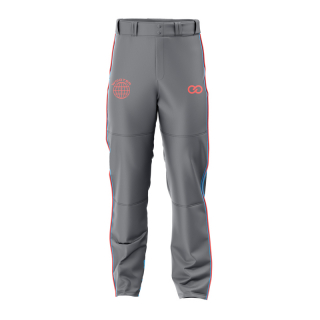 Custom Team Baseball Pants
Custom Team Elite Baseball/Softball Backpacks
Available Sizes
Size Guide
Youth
(YXS - YXL)
•
Women's
(WXS - W5XL)
•
Men's
(MXS - M5XL)
•
Girls
(GXS - GXL)
Get an Instant Quote
Fill out this form and we'll get back to you right away. (Usually within 10 minutes)