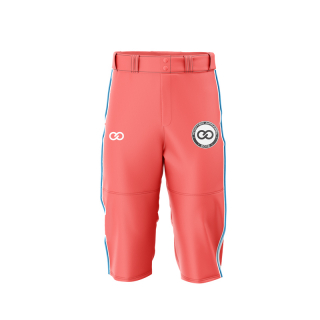 Product Description
Express your unique side and identity with the best custom Baseball Knickers. Our custom knickers are made with high-quality materials and can feature any design you want. We have our own in-house graphic design department bringing your dream custom knickers to life!
Features:
Fabric: 200gsm Swiss Pique, 100% Polyester
Design consultation with our knickers designers.
100% high quality, moisture wicking, breathable polyester.
Unlimited designs elements, logos and colors.
Player's names and numbers included in pricing.
3 to 4 week turnaround time.
No hidden fees or charges.
Numbers, names and logos that won't fade or come out in the wash.
Affordable and cheap baseball knickers.
Super durable
Feels and makes your team look great when worn.
Custom Team Baseball Knickers
BS2002PY
Minimum Quantity: 1 Piece ($60.99 / Item)
Price Breakdown
Estimated Delivery
Rush Production:  
Dec 22 - 29
•
Standard Production:  
Dec 29 - Jan 5
Available Sizes
Size Guide
Youth
(YXS - YXL)
•
Women's
(WXS - W5XL)
•
Men's
(MXS - M5XL)
Get an Instant Quote
Fill out this form and we'll get back to you right away. (Usually within 10 minutes)
Design Examples From Past Customers